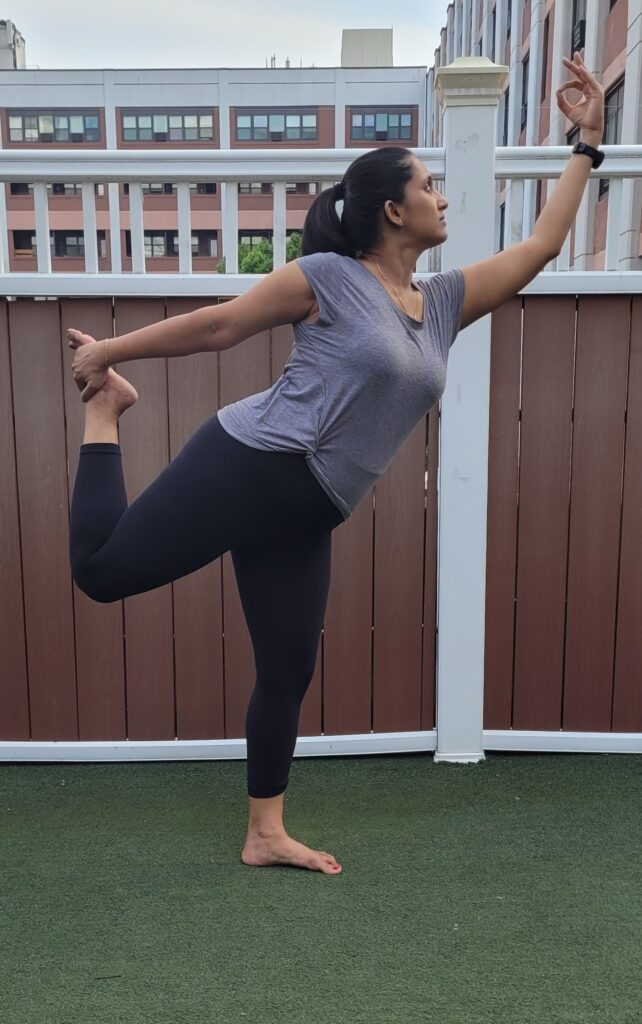 Aishwarya "Aish" is a yoga instructor and fitness enthusiast in New Jersey. She found yoga in college and has been passionate about sharing yoga and mindfulness with her community ever since.
An aspiring triathlete, Aishwarya uses her yoga practice to help develop the grit and strength needed to be successful. Her regular pranayama practice helped her deal with the stress and anxiety that came with the lockdown driven by a pandemic. In college, she was exposed to the Advaita Vedanta philosophy through the teachings of Adi Shankaracharya, Swami Vivekananda and Swami Chinmayananda which helped her deepen her understanding of Yoga philosophy. Having experienced the mental and physical benefits of Yoga, she decided to pursue her yoga teacher certification and graduated from Asana Soul Practice in Hoboken, New Jersey in 2022. She integrates elements of deep breathing and mindfulness into her classes while challenging her students to explore and experiment with movement. This makes her classes challenging and creative with a chill vibe.
What you love most about teaching: Offering my students a safe space to unwind and recharge.
Hometown: Mumbai, India.
Favorite Musical Artist: Dua Lipa, Lady Gaga, Aruna Sairam, Lionel Richie, Beyonce, Anushka Shankar, Zakir Hussain, Pandit Hariprasad Chaurasia, The Black Eyed Peas, The Beatles…… I cannot make up my mind!
Favorite Food: Mumbai street food