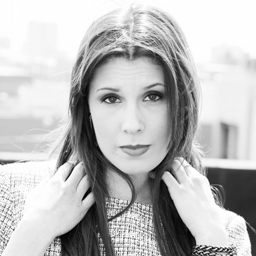 Sarah Gordon
Sarah is a dancer, turned Pilates Teacher, turned Barre gal! She studied dance under Dance New Amsterdam in NYC. Through injury, she discovered fitness and became certified in both formats. Her passion for teaching and helping others shines through her dynamic class instruction!
Fitness Idol: My fitness idol is Simone De La Rue. She is a great example of a woman in the fitness industry. She took care of her own body and helped others do the same safely and effectively. I am inspired by how she makes fitness a way of life, and not a chore.
What I love about teaching: I love helping clients feel good about themselves. It's amazing to watch someone reach a goal, both short and long term. It's great to encourage clients to go beyond what they thought they could do!
Hometown: Maplewood, NJ
Favorite Music Group: I really love anything that makes my body move. If I had to pick one, it would be Green Day!