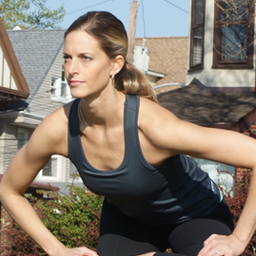 Melissa Morin
A Union City resident, Melissa is the owner and founder of Clarity Fitness Studio, and is excited to bring her experience and passion for group fitness to the Union City area. Originally from the Jersey Shore, Melissa graduated from Rutgers University with a BS in Nutrition, and a MS in Exercise Physiology from The University of Rhode Island. After 15 years of managing and teaching class programming for some of NYC's largest fitness organizations, Melissa decided it was time to offer the trendy boutique experience to our lovely NJ town. Melissa specializes in strength and conditioning, cycling, barre, and providing a safe and effective class setting for multiple fitness levels.
"CF studio is a place where residents and visitors can come for a positive, energetic, and unique class experience. Moving, sweating, smiling and forgetting about the rest of life's challenges for one hour can help people feel great, and it is our goal to provide that outlet for our clients."
Fitness Idol: NO question, Jack LaLanne. He dedicated his life to overall wellness, overcame obstacles, and stayed motivated with a smile. Jack could do 1,033 push-ups in 23 minutes…at the age of 42!!
What you love most about teaching: The ability to make up to 40 people at one time feel better about themselves in a matter of an hour is the best feeling anyone could ask for.
Hometown: Forked River, NJ
Favorite Musical Artist: John Legend and The Counting Crows
Favorite Food: Anything I can eat with chopsticks!